Thank you all for your trust !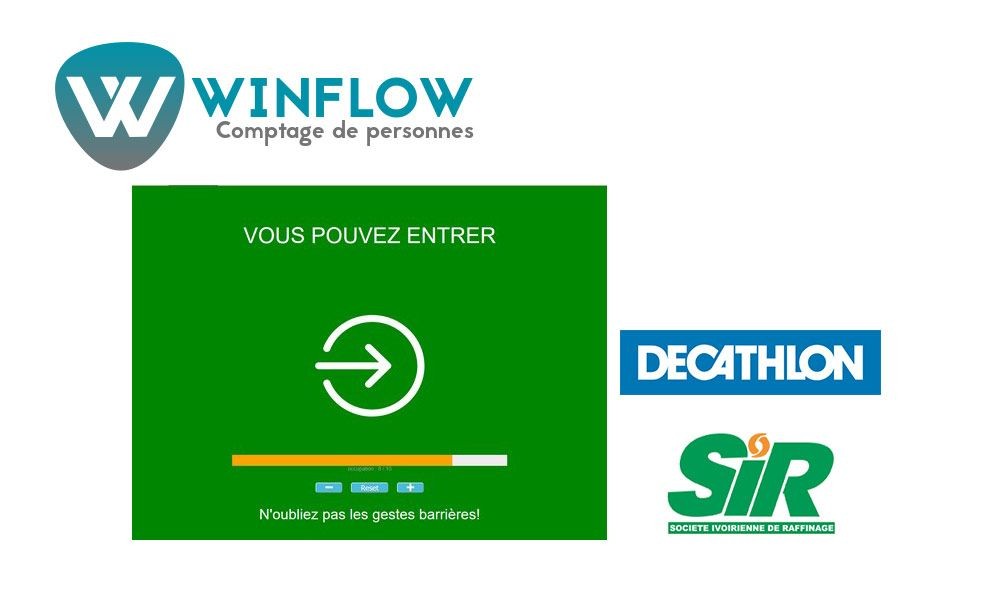 2020 has been a very special year and we hope that in 2021 the situation will recover.
Thanks to your trust, we have managed to maintain growing activity this year despite the postponement of certain projects and the cancellation of events.
The major projects in 2020 were the finalization of the "Collection Pinault" project, the implementation of our solution at the Grand Palais, the equipping of the Total group's company restaurants, and the commissioning of the "Intencity" project, innovation headquarters of the Schneider group in Grenoble.
Winflow exports
This year, for the first time, we marketed our solution for export, 2 projects in Ivory Coast :
● An industrial site, the Ivorian Refining Company
● The Abidjan Decathlon store
Did you know ?
Now, with a simple update, our sensors can calculate the occupancy gauge in real time and display it on a web page. This service (update + gauge settings) is offered.
Contact us to find out if this function is compatible with your hardware !
Current projects
To date, we are integrating our solution with the Louvre Post Office, and around ten projects are already planned for January !
We also sincerely hope to work again with our many partners in the event industry.
By accepting you will be accessing a service provided by a third-party external to https://winflow.fr/